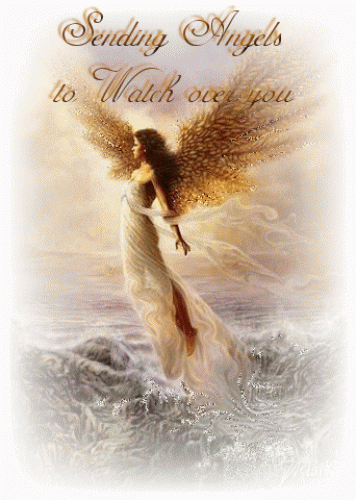 Hey Girl, I wanted to let You know that just because it has been 3 Years since Our World was turned upside down, don't make it any easier to live from day to day or make me miss You any less. I still look around when I think I hear you call out "MAMA" or hear the back door ease open,wishing it was You walking in to say, I'm Home, It's me!" I think about You all the time & stare at your pictures daily, sometimes with a smile from a memory when the picture was taken but mostly with tears in my eyes, knowing that this is all I have left of You. Jessalyn, You were & still are such a huge part of My Life, I told Your Aunt Cathy the other night that I feel like my right arm has been taken from me, You were always there when I needed you most, and lately, I've needed you more than ever. It seems that no -one can understand the hurt & lonliness I feel without You here with me. There are those that think that I should be over all of the sadness & heartache after 3 years & that maybe I talk about You or mention your name too much, and I've hid alot of my emotions because of those people & it has only added to my depressed state of mind. I'll never get over losing you nor will I ever stop talking about You, When I speak your name, it make You more than just a memory it keeps you alive in my heart,my mind & soul. For someone to stop talking about you is someone who seeks attention for themselves and has forgot all the things that You did for them & is only sad that You aren't still here to use & deface. I always told You,not to worry about what others thought or said about You and yet I find myself taking up for you and Waylon more now than I ever have. The way I look at it, is I'm the only voice for both of My Children & I will continue to be a voice for you both & defend yall's honor as long as I have breath in my body.
I was hurting so bad last Friday night at Waylon's Graduation, I looked up at Waylon in heartfelt admiration at all that he has accomplished in a World that has never been accepting of him and the ways that his Autism has caused, then I looked around & realized that two of his biggest fans, You & Papa-Bullard, were not there to celebrate & witness this precious event. I kept looking toward Heaven and hoped that you both were beaming with adoration from the skies that You kept the chance of any rain from falling to spoil this milestone. I'm so sorry that You were never able to Graduate yourself & I know it only because of the protection you chose to give to your brother & the honor you bestowed in being his Big Sister & Guardian. When he walked across that stage to receive his diploma, I could see you both receiving the Honor, because without You and Your dedication to him and all the Years of helping me with all the demands of raising this special, precious boy, He would not be where he is today. I can still see the hurt & lonliness in his eye's too, I wish that he could talk to me and tell me what he's feeling. The hurt that takes over my whole being that I'm not able to have a simple conversation with either of the two Children that I was blessed with makes living a little less desirable. To see others take advantage of this normal trait & ignore the words that come from their Children's tongues only makes me angry,hurt & resentful. I am trying so hard to accept the life that the Lord has assigned me & to watch as others World's seem to carry-on & see them watch their Children get married & have baby's. It's hard not to be jealous & witness these Family events without shedding a tear or watch without a heavy heart, I just can't seem to understand why Me, You & Waylon have been denied such casual pleasure's that I feel like we deserve just as much as anyone else. I've tried to be a good person with a kind heart & giving hands and worked hard to bestow these traits to my Children & yet we seem to have suffered the loss of some of the most simple worldly treasures.
I am thankful for those that have and continue to have respect for Our Family & the loss & heartache that we have had to endure. These are the People that Pray with me when I'm feeling the most vulnerable, the ones that love to hear me speak Your name & laugh when I share a special moment we had with You, and the ones that encourage me to hold-on a little longer until I'm able to be reunited with You, Your Papa & My Brother. I will always be greatful for those that seem to share in the bliss of a special time & yet are also there when things aren't going so smooth.
I love You,Jessalyn and I hope you can hear every word that I whisper to You as well as the words that I shout-out to You in Heaven. I'll never give-up on you and I'll always have you close in my heart and your name on the tip of my tongue.